Posted on
Posted in alex, alex and ani, and, ani, bracelets, bridal, bride, bridesmaid, canada, collection, hi ho silver, jewellery, maid of honor, maid of honour, mom, mother, mother of the bride, ontario, peterborough, wedding
Alex and Ani has the perfect gifts for your maid of honour, mother of the bride, and bridesmaids!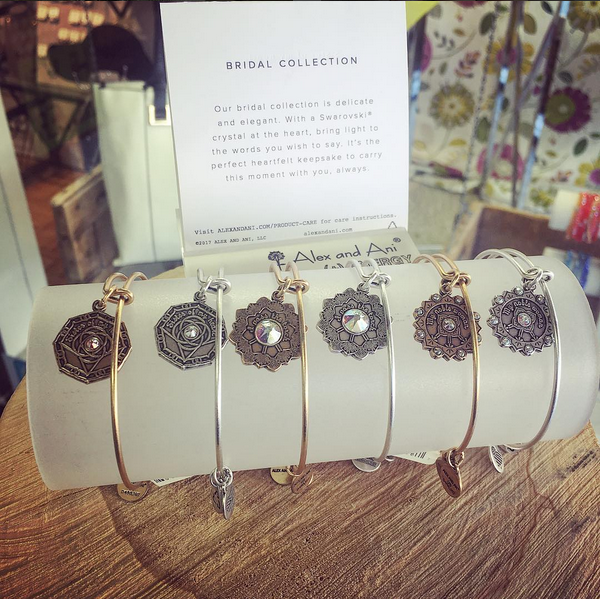 Alex and Ani has upped their game again by designing adorable bracelets perfect for your wedding party.
The Mother of the Bride bracelet reads: "I pass the torch"
The Maid of Honour bracelet reads: My Noble Woman
The Bridesmaid bracelet reads: "Sister of my Heart"
Come check them out!