Posted on
By Jessie
Posted in briolette, british columbia, canada, fox, heart, hi ho silver, jewellery, labradorite, ontario, peterborough, pyrrha, talisman, wings
We are in love!
These new styles of Pyrrha have arrived just in time for Christmas! Pyrrha doesn't last in our cases long so come see before they're gone!!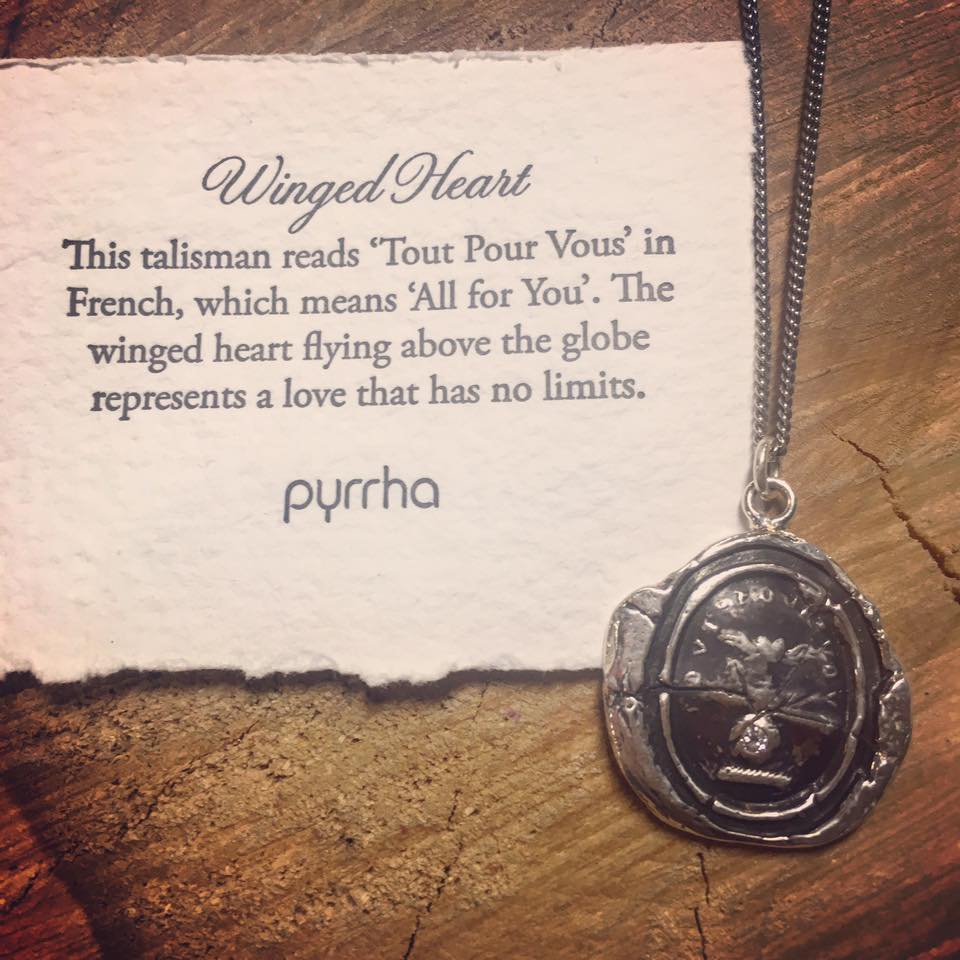 "Pyrrha jewellery is handcrafted using authentic wax impressions and imagery from the 18th and 19th centuries. Each piece is designed to inspire the wearer with it's symbolic meaning culled from heraldry."