Posted on
By Jessie
Posted in bracelet, british columbia, canada, canadian, charm bracelet, charm holder, charms, hi ho silver, jewellery, necklace, ontario, peterborough, pyrrha, vancouver
We love Pyrrha's new collection of charms and charm holders! Taking on the classic charm bracelet, Pyrrha has come out with a line of simple latched bangles that you can easily slide charms on and off of.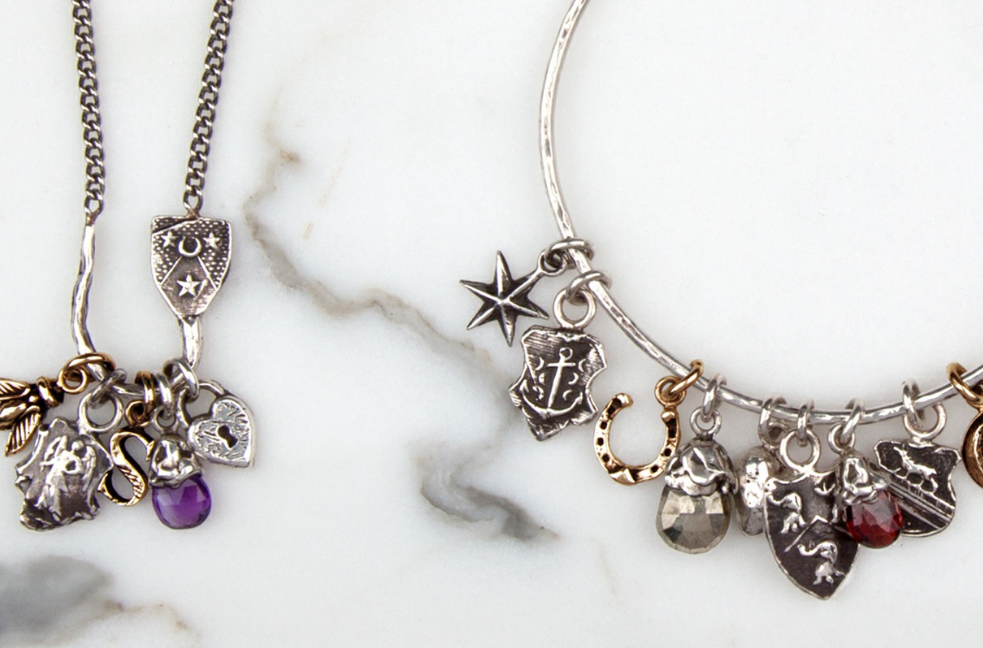 They also have these great charm holder necklaces that come with a talisman already attached. Pyrrha has a wide selection of charms to choose from as well, including petite talismans, signature charms and semi precious stone charms.
Come check them out!!