Posted on
By Jessie
Posted in canada, foxy, foxy originals, gold, hi ho silver, israeli, jewellery, mode show, montreal, ontario, opal, peterborough, shablool, silver, sterling, sterling silver, swarovski, toronto, tova, trade show
This past week our fearless leaders Judy and Glenda ventured to Toronto to hang out at the Mode Show and bring us back some goodies!
Like always, they brought us back a great collection of unique Israeli opal jewellery from Shablool as well as gorgeous gold and blackened silver pieces that we're kind of dying over right now.
We also have some old favourites coming back to the store too! Stay tuned to Facebook, Instagram and Twitter for when our shipment of FOXY arrives!!
Finally we have a new (to us) line coming out of Montreal called Tova that boasts colourful Swarovski crystals and semi precious stones.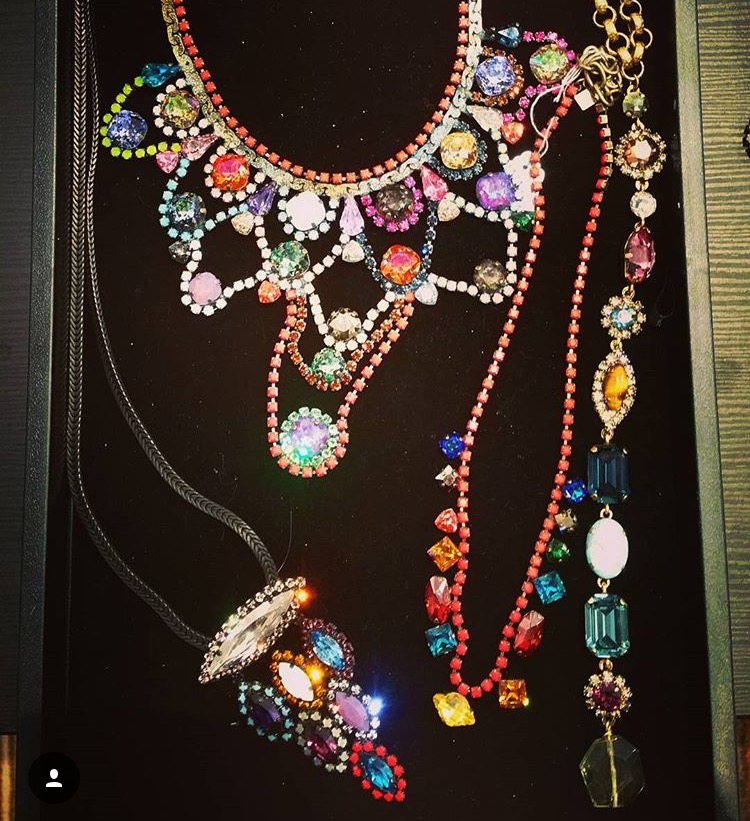 And last but not least, we are FINALLY getting our hands on the coveted Lokai bracelets!!! Jewellery behind some great causes, the white bead on the bracelet contains water from Mount Everest, the highest point on earth, while the black bead holds mud from The Dead Sea, the lowest point on earth. See what Lokai accomplished in 2016 in the video below.
We're so excited to share all these new finds with you! Come check out the pieces we were lucky enough to be able to bring home with us, and stay tuned to Facebook, Instagram and Twitter to find out when our other shipments come in!
<3